How to hook up a computer
Mood:
celebratory
Topic: Humor
How do you get a hard drive to run in a system with a dead power supply when you can't safely remove the hard drive?
A. Pay someone to do it.
B. Run away!
C. Get an old computer and position it ever so carefully, then use a wireless USB adapter on your wireless network and stream the HD data from the other old computer to your main computer.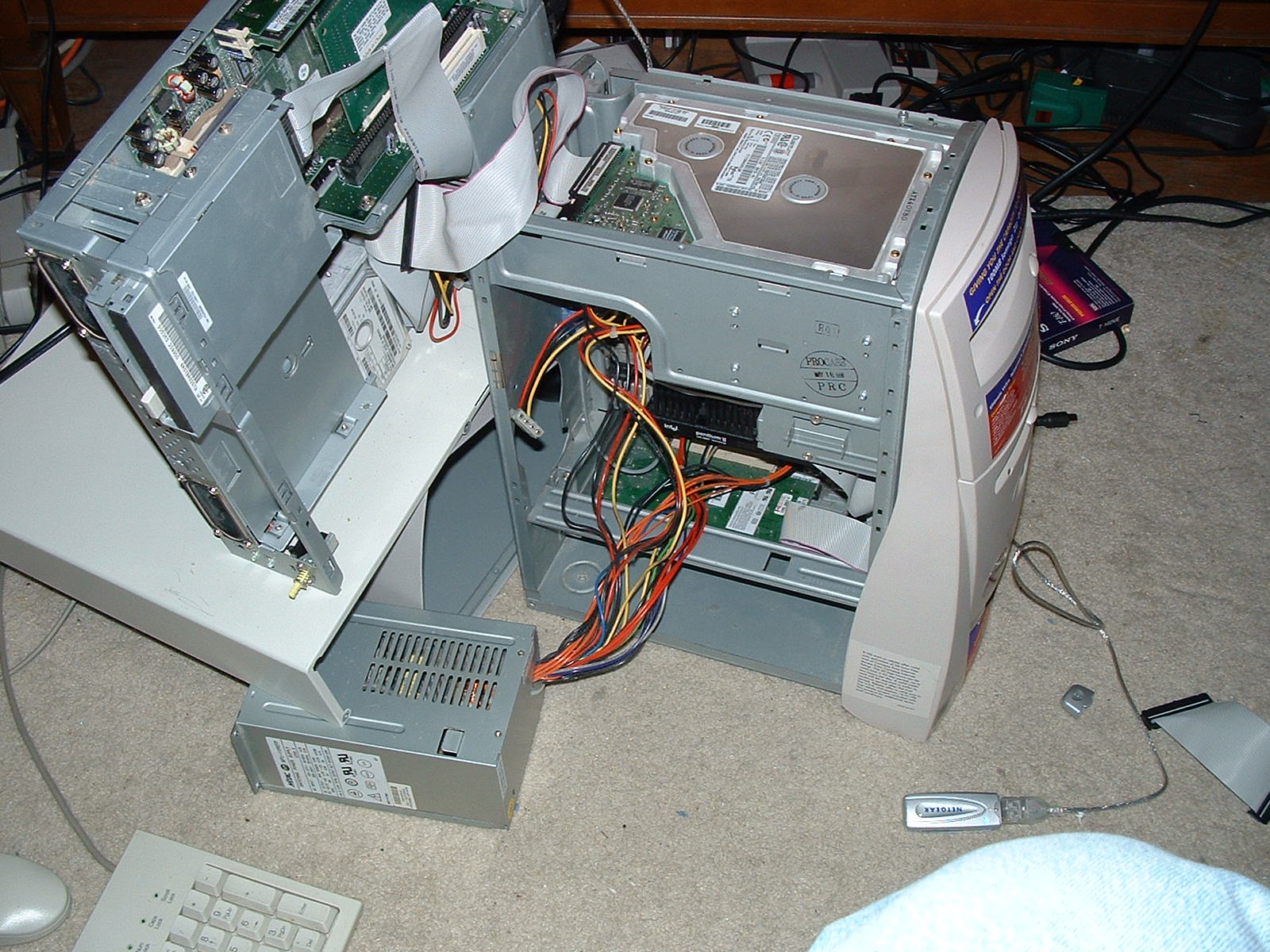 Posted by DanmanX at 11:37 AM EDT